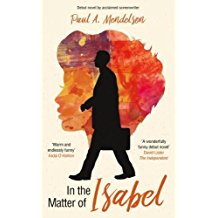 He came from Glasgow and joined my school, Harrow County in suburban London, in the upper grades and we quickly struck up a friendship. We had a few things in common, but mostly a shared sense of humor and a quick wit. Sometimes he was the only one who understood my "jokes" and it's always good to have someone like that around to salvage your self-esteem. In the classroom and occasionally walking to and from the train station, we had little thought about the future. Then he went off to study at Cambridge and I went off to be a high school exchange student in California. He got a first class honors degree (this is really difficult to achieve, especially at one of the top universities in the world) while I introduced American Football to the University of Nottingham.
Years passed. He had graduated from law school and was running a practice and I was just getting my psychology PhD. Once I accepted a job offer in America, just before the easy access to computers and e-mail, our contact ceased. If you had seen us in high school you would surely have known that our real talents were in creative expression, perhaps even before we knew it ourselves. And so, the slow emergence of our natural gifts took root. At different times both of us left our respective professions, Paul as a lawyer and me as a psychologist, to become writers.
" We did not change as we got older, we just became more clearly ourselves." – Lynn Hall
Fast forward almost four decades and now Paul is a heralded author and TV writer. His TV show Losing It is about a man, who like Paul in real life, had testicular cancer and is a master class in writing. Who thought that anyone could tackle the subject of cancer with such insight and compassion and still keep it light? Then there was his BBC comedy hit show From May to December that run for 39 episodes and was nominated for several TV awards. These were followed by acclaimed sitcoms So Haunt Me and My Hero. Meanwhile I was writing about dementia, stress, divorce and The All-American Red Heads.
Now, Paul has ventured into the world of novels, with his new book In the Matter of Isabel, and children's books with Losing Arthur that will be released in August. Both are getting rave reviews. For example:''In the Matter of Isabel has it all – humor, romance, and a compelling narrative. Paul A. Mendelson's experience as a young Cambridge-educated lawyer and his decades as a successful TV comedy writer have enabled him to write a splendid novel. In the Matter of Isabel has the page-turning drama of a John Grisham legal thriller and the comedy chops of a Woody Allen script. Mendelson is a terrific writer."
Miles Corwin, bestselling author of And Still We Rise, a Los Angeles Times Best Book of the Year.
And as for Losing Arthur…
"An exciting, roller-coaster quest of a book. For everyone who thought having an Imaginary Friend was something only little kids did…"
Elly Brewer. Multi-award winning, ex-Lead Writer of Tracy Beaker Returns and The Dumping Ground
Similarly, a few people have said they really liked my books. One of my best reviews was:
"This is an awesome book that everyone should read," by Phyllis Rankin, (my mother).
Chances are that Paul will win the Nobel Prize in literature before I finish my first screenplay but I still have hope for movie versions of In God's Waiting Room and Searching for God in Syria, books due out later this year, as well as Breaking the Press the story of the All American Red Heads.
You really can learn a lot from very smart people. And one of the things that we can all learn from Paul is that it is never too late to find your true calling.
Thank you, my friend.
PS: See you on the bestseller's list!
Pre-order your copy of In the Matter of Isabel now here