Mexico fails to build defensive wall, pays for it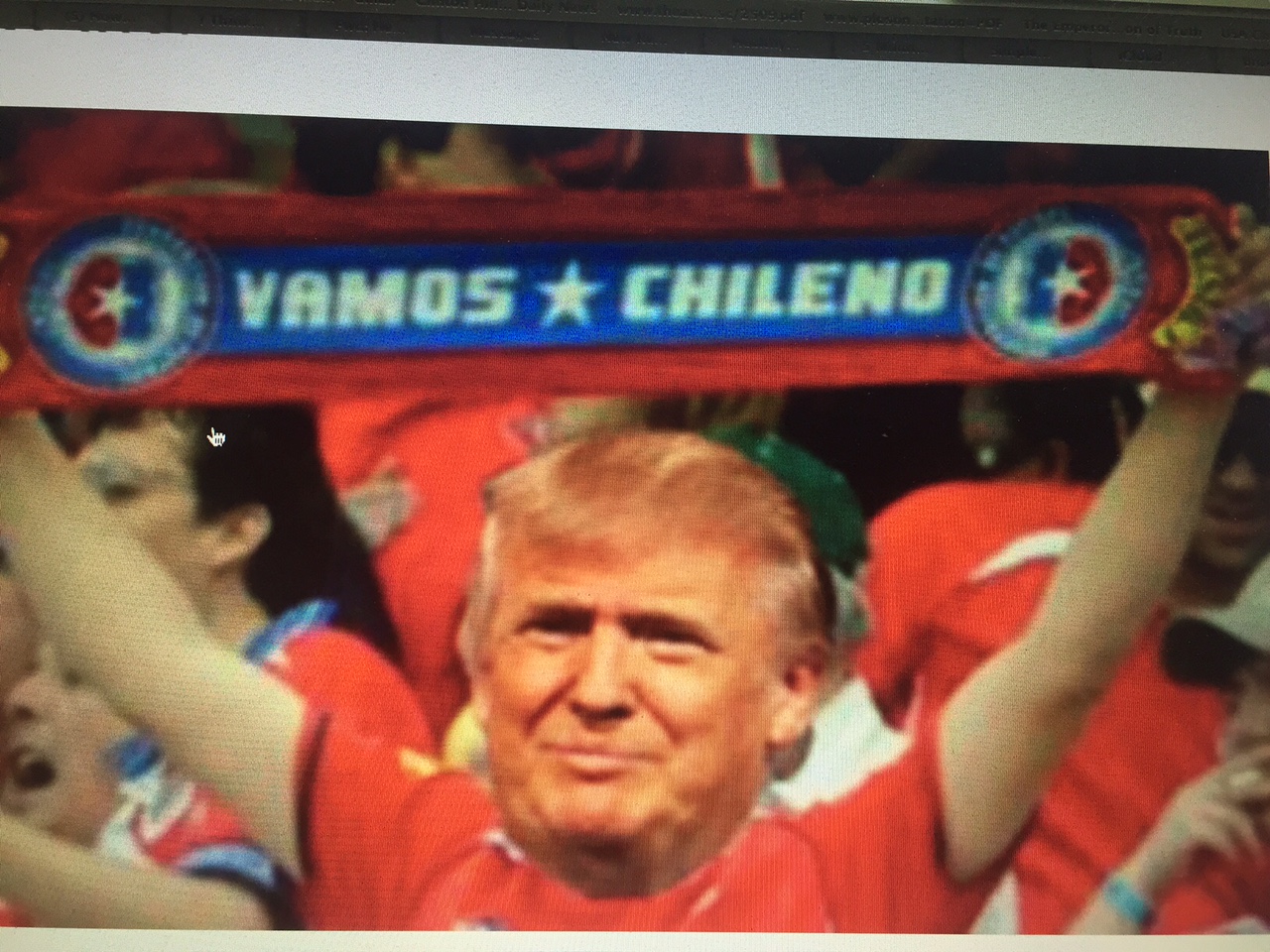 Chile thumped Mexico 7-0 in last night's Copa America quarter-final with an impressive world-class display that had El Tri and its fans wishing for the final whistle long before the ninety minutes was played. Four goals from Eduardo Vargas, two from Edson Puch and one from Alexei Sanchez did all the damage. Mexico had no answer to the swift and multiple incursions into its territory from a faster and more confident Chile team. Mexico's midfield failed to build a defensive wall and as a result their back four were constantly exposed by a Chile attack that exploited Mexico's undefended spaces. Chile peppered Mexico's goal with 21 attempts — many good goal-scoring chances
Although the scoreline was surprising, the result shouldn't have been. Much to my surprise, all four Fox Sports studio team members picked Mexico to win despite the fact that Chile rank higher in the FIFA World rankings and have arguably been the best team in the tournament. Was this political correctness? Corporate pandering to a significant part of its market? Or did the studio commenters get carried away in the emotion of the moment?
One rationalization for the picks — Mexico were on a year-long winning streak. When will commentators and analysts realize the 'hot hand bias' or 'momentum' fallacy? Streaks — either winning or losing — make a good story but they are talking points, and talking points don't win matches. We overvalue those streaks but the fact is that if you're on a long streak the chances are good its going to end sooner rather than later. There's at least as much rationality in selecting a team to "lose" because they are on a winning streak which statistically is going to end. The concept of momentum has very little predictive value, generally.
Another rationalization for the Mexico picks was that they had the advantage of fantastic and overwhelming support. Again this is an advantage that is also over-rated. Fan advantage can indeed be a huge plus if you're playing well and are winning. However, if you're not playing well and losing, a massive fan turnout can quickly turn into an albatross around the collective neck. Even if fans stick with their team, the players themselves have to cope with the feeling that they are being humiliated and letting their massive fan base down when they get hammered. And frankly, for most of the second half Mexico players looked understandably forlorn and defeated.
Mexico will surely recover from this thrashing as they are a good team but this performance was as ugly as…..well, just plain ugly. Chile won hands down.
Howard Rankin is a freelance writer who writes about neuroscience, psychology, business and sports. He helped Barrett Murphy write Barefoot Bloodied and Bruised: The amazing story of Louisiana six-man football and is the co-author with Orwell Moore and Tammy Moore Harrison of Breaking the Press: The incredible story of the All-American Red Heads.